So last night me and fello dj/ friend/ pool player/ i dont smoke (Contra) were on AIM trying to figure out what the hell to do with the promotional side for our party (including Mike Deuce) "Oh Hell Nah". 
Well since we spoke for about an hour and basically got nowhere, i decided to throw all that out the window and do the dance 
(since he probably went off-line to eat cheetos and hot dogs)
.
We've got the goods son...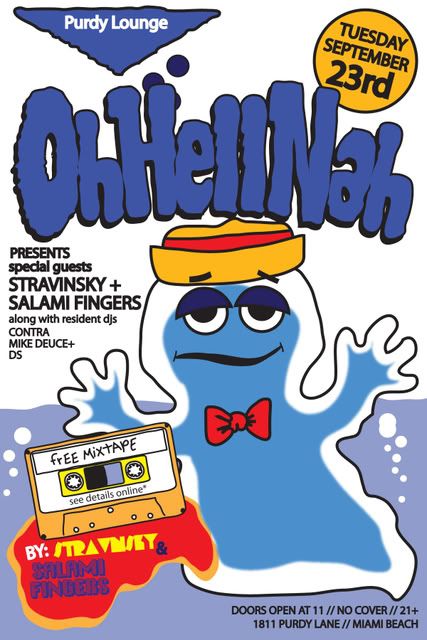 *Tracklisting in comments.

www. myspace. com/ohhellnahmiami
Next month, new mix.
Enjoy.